KOMATEK2017 EXHIBITION REPORT

KOMATEK2017 15th International Construction Machinery, Technology and Equipment Trade Exhibition has successfully been completed between 3 – 7 May 2017 at Ankara Atatürk Culture Center's (AKM) area 1.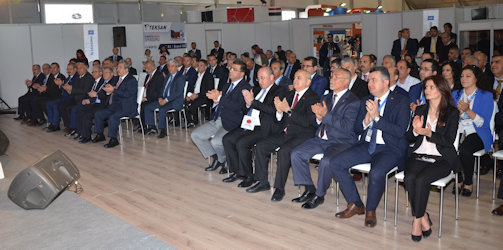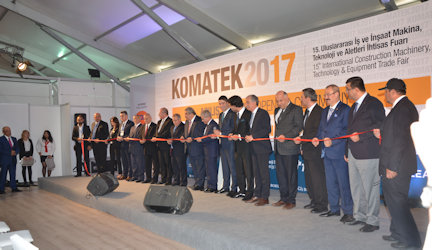 Our exhibition realized with the support of İMDER (Turkey Construction Machinery Manufacturers and Distributors Association) and OSTİM – İŞİM Cluster, has provided the opportunity to our 369 exhibitors from 22 countries, of which 113 were foreign companies, to introduce their machinery, equipment and services to the sector's buyers.
We had established a successful collaboration with China Construction Machinery Association (CCMA) at our KOMATEK2017 exhibition where the Chinese companies participated as a seperate section of the exhibition.
KOMATEK2017 was setup on approximately 72000 m2 area excluding parking lots, yielding 46000 m2 of outdoors and 6000 m2 of indoor net stand areas with a total of 52000 m2. The event has received 33734 visitors, of which 1557 were foreigners, providing them the opportunity to view and observe the machinery, equipment and services that were on display during the five day span of the exhibition.
Our visitors were tended by over 3400 stand personell of our exhibitors.